You are now ready to automatically Create your Purchase Order
After reviewing and/or adjusting the 'To Be Ordered' quantities on the Create Purchase Orders page, all you need to do is double click on the 'Create POs' button and the system will automatically generate a neatly formatted purchase order that is ready to fax or send via e-mail in PDF format. An example PO created by Kinetic Inventory Management is shown below. OsCommerce just opens up a new window for you that allows you to print the purchase order on a "clean sheet" without any menu items and formatted to fit on standard 8 1/2" x 11" paper.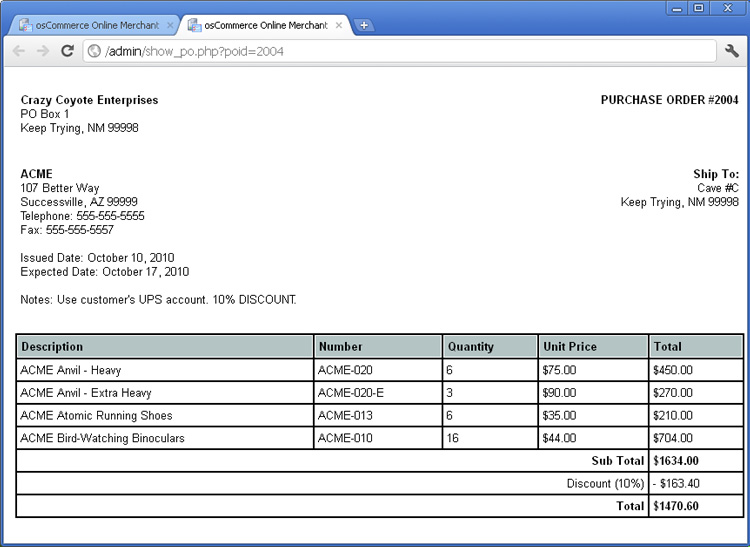 Now that you've created your new PO and sent it to your vendor, the next step is to manage your inventory order when it arrives. The next article describes how you can receive and check in your inventory with very little effort.